Welcome to The House
of Antosa Delarose
Enjoy A Wee Cup 'O' Kindness
Hand Harvested with love
Wild Mountain Highland Heather Blossom Tea ©™
Top 5 Best Scottish |Product Award
The House of Antosa De La Rose Art, Design By Antosa ©™
| | |
| --- | --- |
| Posted on November 15, 2017 at 9:55 AM | |
 
Deli-Isher's Edible Works of Art
Cocktails & Mocktails

Leonardo Da Vinci Mona Lisa Cocktail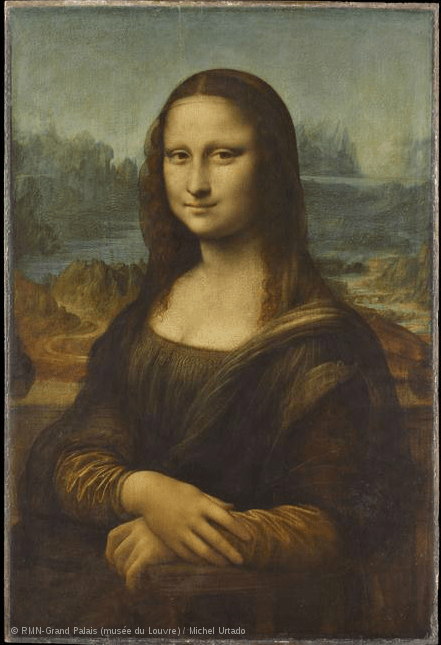 The painting dates back to 1550. It is believed that Da Vinci took up this commission due to financial issues but he did not complete it immediately. Also, the painting was never delivered to the family and travelled with Da Vinci wherever he went.
The Mysterious Mona Lisa
In 2005, an expert at the University Library of Heidelberg discovered a margin note in the library's collection that established with certainty the traditional view that the sitter was Lisa.The note, written by Agostino Vespucci in 1503, states that Leonardo was working on a portrait of Lisa del Giocondo.

Deli-Isher'sEdible Works of Art Cocktail is inspired by the maraschino-tinged Hemmingway Daiquiri and in honour of the Renaissance Artist Leonardo Da Vinci Mona Lisa who for centuries remained elusive and Mysteriousas to her identity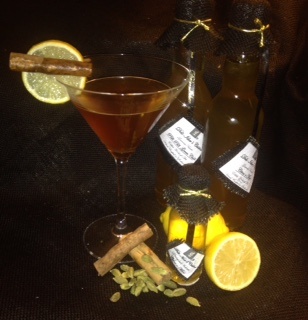 Above Picture: Original Contemporary  Designer Cocktail by Antosa© 
Mysterious, chilled, strong, not too sweet with a hint of  Deli-isher's secret spice
creating  a  Mona Lisa smile upon your lips
Deli-isher's Exclusive' Leonardo Da Vinci Mona Lisa Cocktail'

Ingredients
42 ml dark Rum (of your choice)

42 ml Exclusive Deli-ishers Citrus Lime or Lemon Cocktail Nectar
10ml Maraschino liqueur (of your choice)

5ml "Secret" Spiced Deli-isher's Nectar
1 cup crushed ice
 
Method
• Add all ingredients to a cocktail shaker with ice and shake
• Double strain with a Hawthorne strainer through a fine mesh strainer (to remove any ice particles) into a chilled cocktail glass.
• Garnish with cinnamon stick
Deli-isher's Exclusive' Leonardo Da Vinci Mona Lisa Mocktail
You may wish to substitute Dark Rum with Ronsin a tempting non- alcoholic alternative for Rum that can be effortlessly and endlessly combined. Ronsin contains the same basic ingredients as regular rum, but the difference is that these ingredients haven't been fermented and thus haven't been turned into alcohol, which gives this non- alcoholic alternative for rum a full sweet taste. Ideal for mixing!
Enjoy!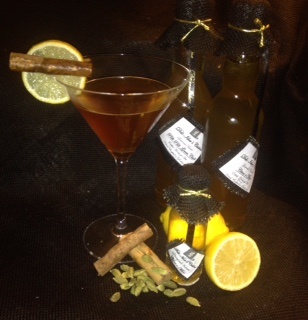 Original Contemporary Designer Cocktail by Antosa©

Categories: None
/